Cayman Islands Beaches
This tropical wonderland is a diver's paradise with notes of adventure and a hint of mystery. Each of the Cayman Islands boasts a unique personality and provides rare opportunities unlike any other destination in the world. Explore sunken shipwrecks, swim with stingrays or simply melt the afternoon away on an award-winning beach.
---
The Cayman Islands are made up of three British territories—Grand Cayman, Little Cayman and Cayman Brac. Grand Cayman is the largest and most popular of the islands. On the west coast, miles of luxury hotels and resorts line the shores of Seven Mile Beach giving you immediate access to one of the best beaches in the world. The airport is only a few minutes south of Seven Mile Beach making an easy transition from plane to hotel so you can jump right into the fun. Little Cayman is much smaller, as its name suggests, but nonetheless enjoyable. Here you will find your Caribbean escape to that secluded island you've always dreamed of. Cayman Brac is the perfect place to appreciate Cayman nature along with its pristine beaches and diving opportunities.
Where to Visit on Grand Cayman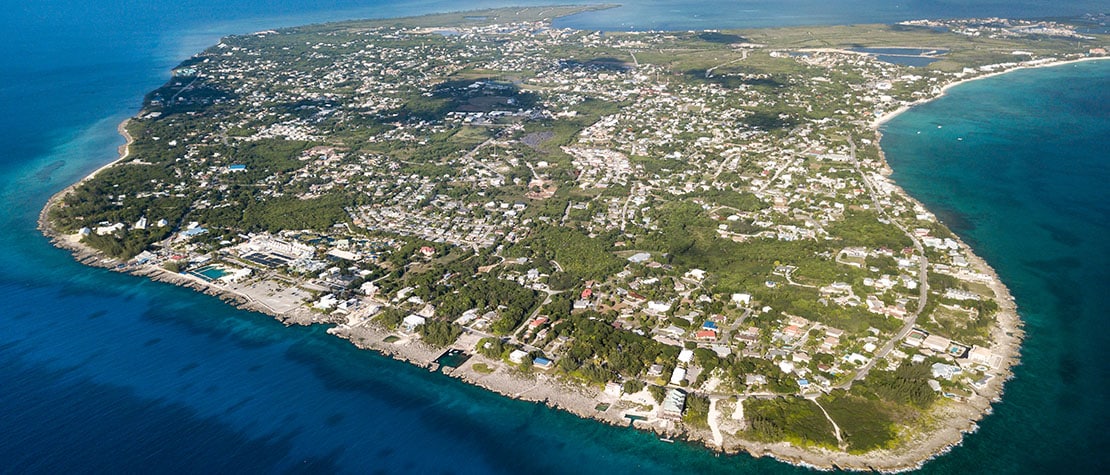 Grand Cayman
An even blend of adventure, relaxation and luxury, Grand Cayman is the island chain's main attraction. Home to a luxurious strip of velvet sand and topaz water known as Seven Mile Beach, you will find yourself spending most of your time here. Grand Cayman shares some of the best diving found in the Caribbean as well as wildlife attractions like Stingray City and Starfish Point. The Cayman capital, George Town, is in the heart of Grand Cayman and shares the Cayman Islands' rich history and traditions.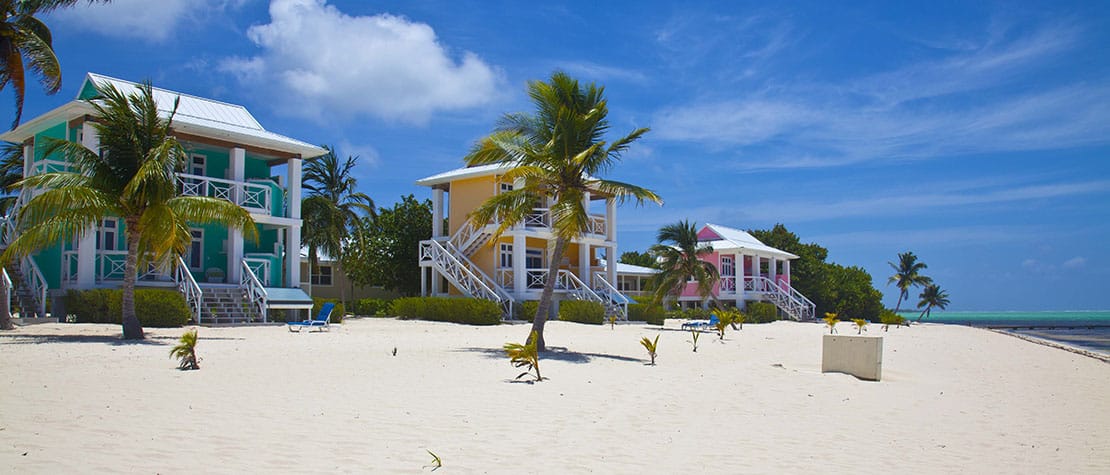 Little Cayman
Stretching only ten miles long and one mile wide, Little Cayman is an exclusive strip of soft sand and turquoise water. You can hear the heartbeat of the island while swimming in the South Hole Sound Lagoon. Just offshore, the Bloody Bay Wall remains one of the most popular diving sites in the world and is teeming with a vibrant spectrum of marine life. This wall drops thousands of feet towards the ocean floor creating a masterpiece of Cayman corals and wildlife.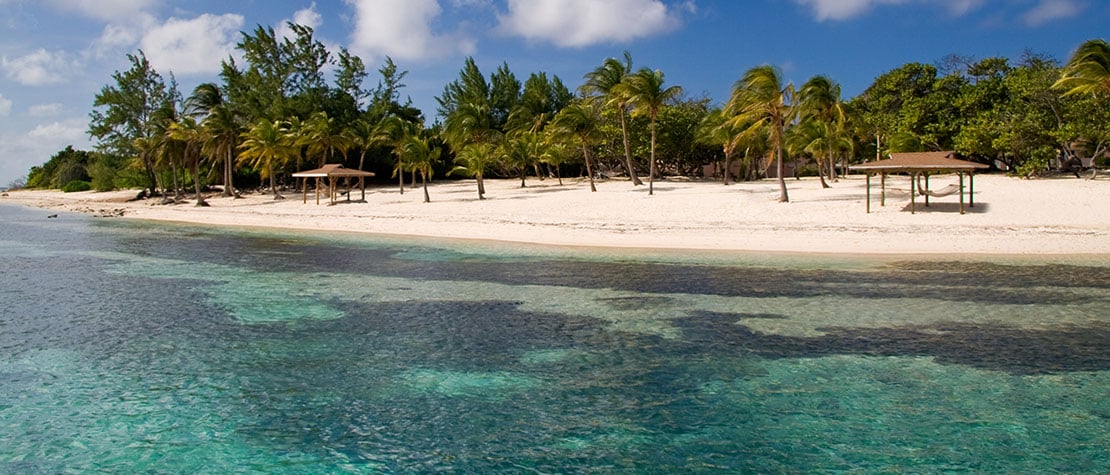 Cayman Brac
Cayman Brac is the third island that leans a little more towards the adventurous side. Many find themselves rock climbing the side of the bluff or casually hiking a few winding trails. New caves and caverns are still being discovered on this island and there are a few worth visiting like Skull Cave which gets its name from its outer appearance resembling a human skull. Deep-Sea fishing excursions depart from Cayman Brac and your catch can be cooked on the island when you return. Stunning views and lots to explore makes Cayman Brac a great destination for those who want to venture off the beaten path.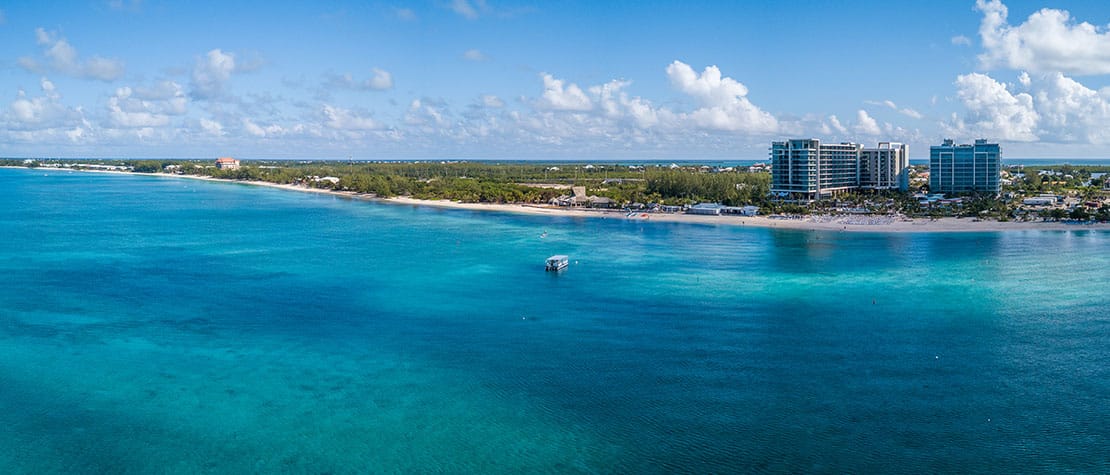 Seven Mile Beach
The magic of the island sets in when you step onto the sugared sands of Seven Mile Beach. An alluring coastline shimmers in every shade of blue at the perfect temperature for a refreshing swim. Opportunities are endless here from excursions to the hottest attractions around the island to equipment rentals such as kayaks, jet skis or water-powered jetpacks. If you just want to relax and take it easy, grab a beach chair or a cabana, order a cocktail and sip slowly to the cool Caribbean breeze.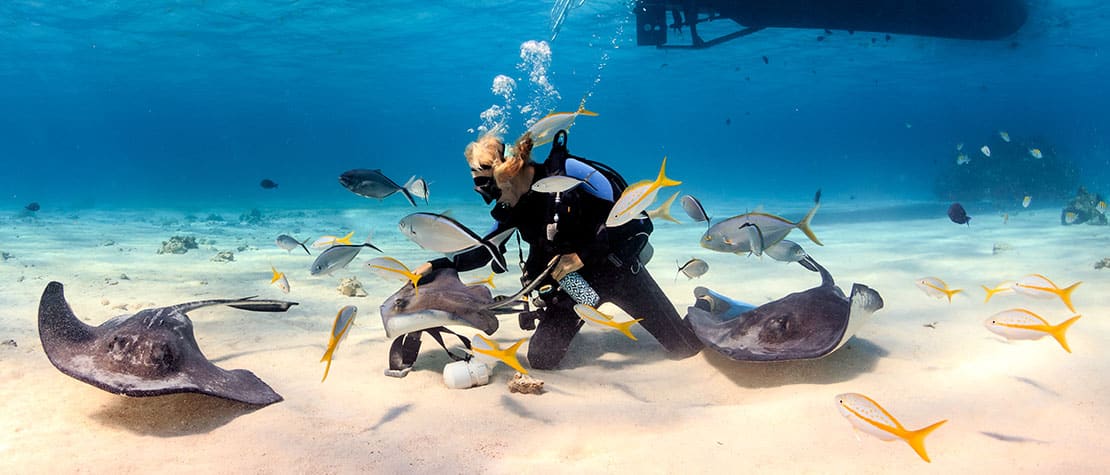 Stingray City
A quick trip off the coast will land you on a peculiar sandbar that's been claimed and named appropriately. Wild Atlantic Stingrays roam freely here providing the perfect opportunity to get up close and personal with these friendly creatures. Here you can jump into the water, hand-feed them, pet them and, if you're lucky enough, they will even give you slimy hugs and wet kisses. These are still wild animals so it's important to respect their space. Just be sure to follow the instructions provided by your tour guide and it should be a safe and exhilarating experience. Excursions to Stingray City are readily available all over the island and it's truly a staple in one's Cayman adventure.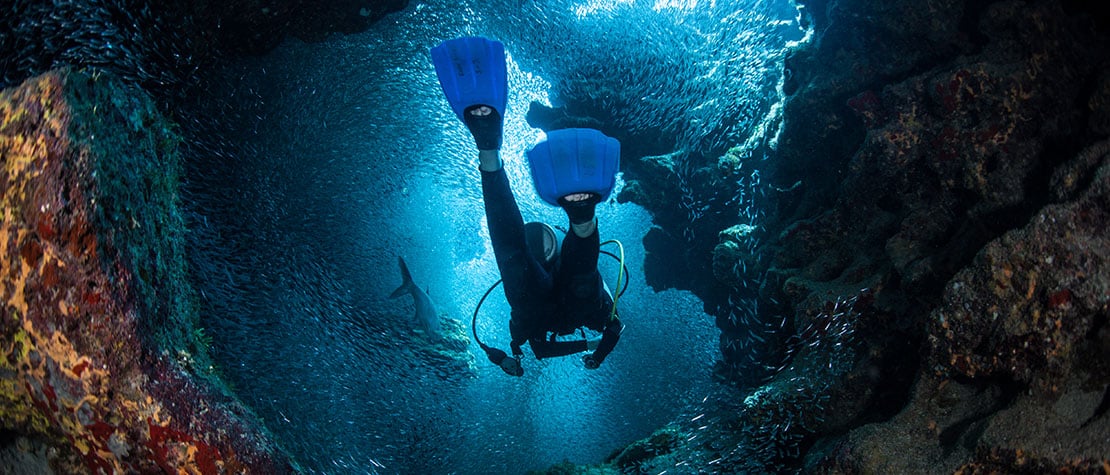 Diving on Grand Cayman
If you haven't heard, the Cayman Islands are recognized as having some of the best diving sites in the Caribbean. Deep trenches and shipwrecks create new worlds to be explored along with natural reef systems that flourish just off the shore. Bloody Bay Wall is one of the most popular dive spots and drops thousands of feet into a dark abyss but glows with the neon decorations of coral and marine life. The USS Kittiwake is a sunken naval ship that rests in a reasonably shallow portion of the ocean allowing for easy access to divers of all skill levels. Since it still remains completely intact, you will find yourself eagerly exploring every corner and crevice.