Barbados Beaches
Barbados doles out dreamlike beaches, culture and rich history without pause. You'll fall in love with the exclusively white-sand beaches, iconic cliffs and friendly locals, not to mention the rum distilleries and unique blend of British-Caribbean culture. Explore this easternmost Windward Island for natural wonder complete with mongooses and Green Monkeys running wild. Whether your beach vacation is for pampering, relaxation or adventure, Barbados has a corner for you.
---
When to Visit Barbados
In past times, Barbados was covered with sugar plantations and windmills, but as of late you'll see it's an ideal vacation destination for both luxury and laidback travelers. December through May tends to be high season for tourism, however from July through November, you'll find lower rates on hotels and resorts, as well as popular Crop Over festival. With trade winds keeping a steady breeze and year-round sunshine, Barbados weather is just one of the many factors that gives this island the highest repeat visitor rate in the region.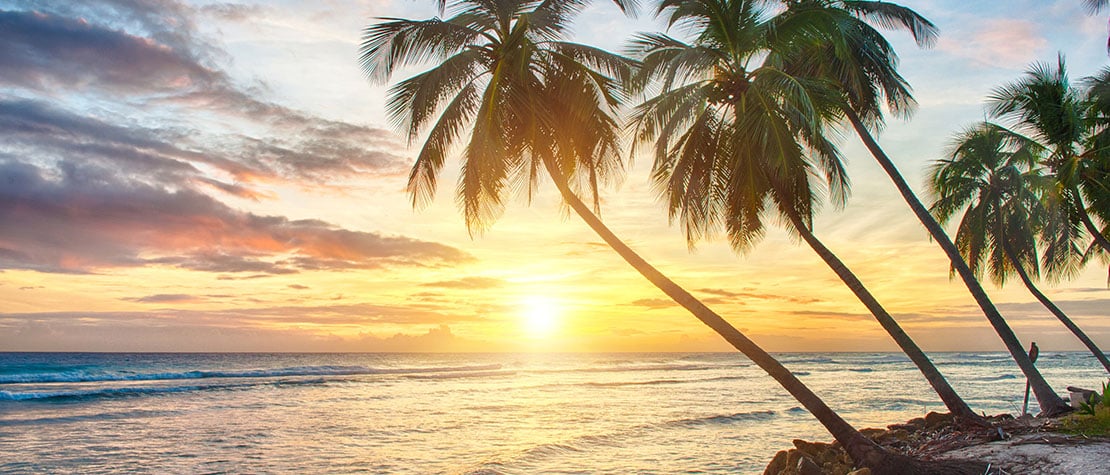 Things to Know About Barbados
The Barbados Dollar has a 2:1 ratio with USD and English is widely spoken (even though the Bajan dialect has its nuances). Though Barbados is small, measuring in at 21 miles long and 14 wide, renting a car is the most convenient way to see the island.
If food and libations are your favorite part of travel, Barbados' national dish Flying Fish and multi-million-dollar rum industry won't disappoint. Mount Gay Rum is the oldest rum distillery in the world and with over 300 years to perfect the recipe, you'll be picking up more than one bottle in the duty-free section before flying home.
During your trip, it's likely a few mongooses will cross your path (which is good luck according to Bajans), but they weren't always on the island. Back in the 1870s, Barbados had a terrible rat problem, which prompted them to import mongooses from India—a feat that severely backfired since mongooses are diurnal and rats are nocturnal. On a vacation to Barbados, you'll rest easy knowing you're tourist dollars are going to a place that takes action to protect their home—as of April 2019, all single-use plastic sale and use will be banned in the island nation.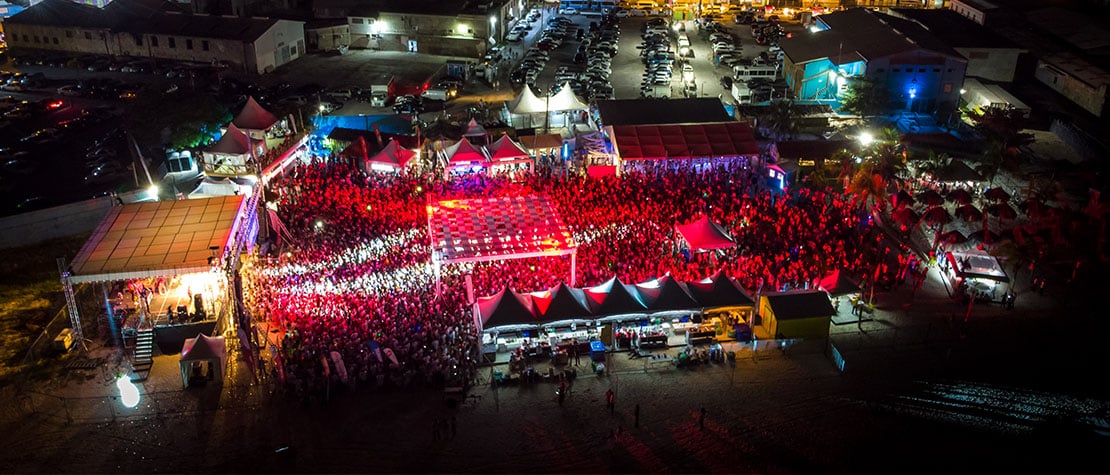 Notable Events in Barbados
For an island with a population of only 300,000, they sure have built a reputation for themselves. And we're not talking about Rihanna's birthplace or Tiger Woods' destination wedding. Barbados is known as the most British island in the Caribbean, with afternoon tea and love for cricket, polo and horse racing the norm. But the Caribbean influence still runs strong, especially evidenced by Crop Over Festival every July. Originally, Crop Over marked the end of sugar cane harvest—back when Barbados was the world's largest exporter of sugar. Today, Crop Over is a festival running from May through August that consists of food stalls, live music (including calypso, tuk and soca), parades, contests and, of course, elaborate costumes.
Areas of Barbados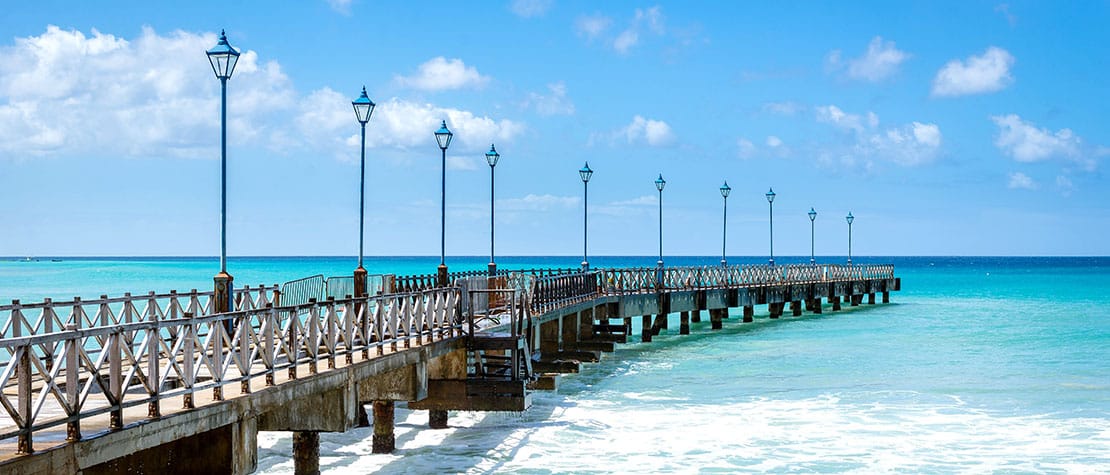 North & Northwest Coast
Head to the West or "platinum" Coast if you have gourmet cuisine and glamour on your mind. You'll find both luxury beach hotels and historic attractions in this area. Plan a tour of Speightstown for a glimpse of the former glory of one of Barbados' busiest ports and grand houses that belonged to the merchants or head to Holetown for shopping in Lime Grove Shopping Center, a visit to the Barbados Polo Club and a calm swim at Paynes Bay Beach. Just south, Holetown has fantastic shopping in Chattel Village and if you continue down the coast towards Bridgetown, you'll reach beautiful Batt's Rock Beach where there are perfect snorkeling conditions and Brighton Beach, a local and tourist favorite for sunbathing. Head inland and you can visit one of Barbados' most interesting attractions, Harrison's Cave. If you prefer to hit the links on vacation, Almond Beach Village, Royal Westmoreland and Sandy Lane Golf Club are all in proximity.
As far as dining, you can't do better than Barbados' west coast. Restaurants like The Cliff, The Tides Restaurant and Lone Star have garnered reputations as some of the best food on the island. You'll find high-end hotels of every variety on this coast. Book your stay at Coral Reef Club if you're looking for the height of luxury, or choose from the assortment of other luxury boutique hotels like Treasure Beach, Sandy Lane Hotel and Cobbler's Cove.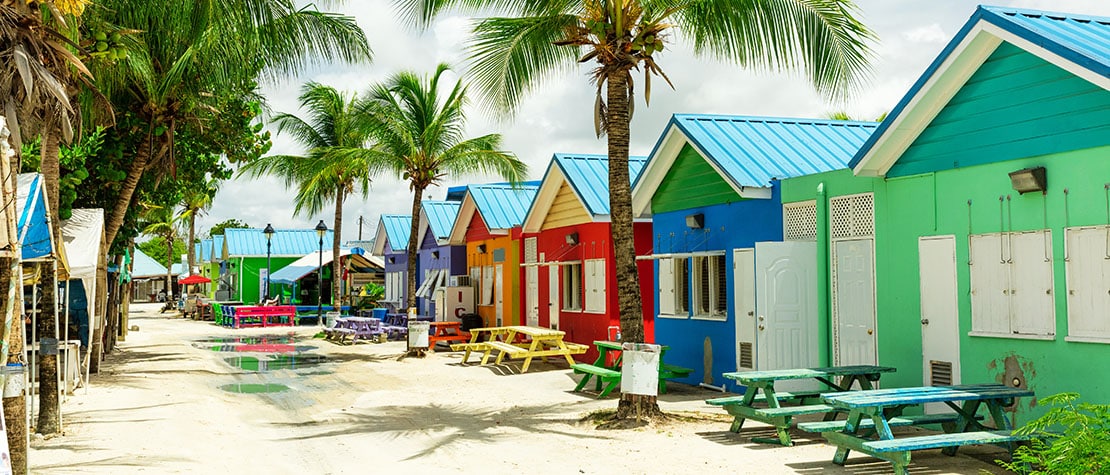 South Coast
Barbados' southern coast is where the party's at, but that's not all. Adventurous tourists interested in exploring the whole day and partying through the night will love this coast. Tranquil beaches, world-class diving spots and windsurfing ensure visitors get their fill of fun in the sun.
St. Lawrence Gap (the Gap) on the other hand, is parties all day and night. You'll find bars, clubs, restaurants and shopping all by the beach with an array of beach hotels to choose from. Head east down the coast to the town of Oistins if you want to experience the Friday night fish fry at Oistins Bay Gardens. It's a must-do when in Barbados and lets you experience Bajan delicacies, music and handicrafts.
Be sure to visit the country's capital and center of business, Bridgetown. It's full of history, colonial architecture and fun activities. Stroll along the Barbados Boardwalk, visit the Barbados Museum, Mount Gay Rum Visitor Center or The Nidhe Israel Synagogue and Museum, and dive shipwrecks like Berwyn, Eillon and Bajan Queen in Carlisle Bay. Just be sure to visit the largest Baobab Tree on the island in Queen's Park before you leave.
While it's hard to find a subpar stretch of sand in Barbados, the south coast holds some its best beaches. Starting at Carlisle Bay Beach just south of Bridgetown, working your way down the coast you'll hit Needham's Point beaches, Rockley Beach, Dover Beach, Welches Beach and Miami Beach; then once you pass Freight's Bay and the South Point Lighthouse, you will land at Silver Sands Beach, to name the most popular.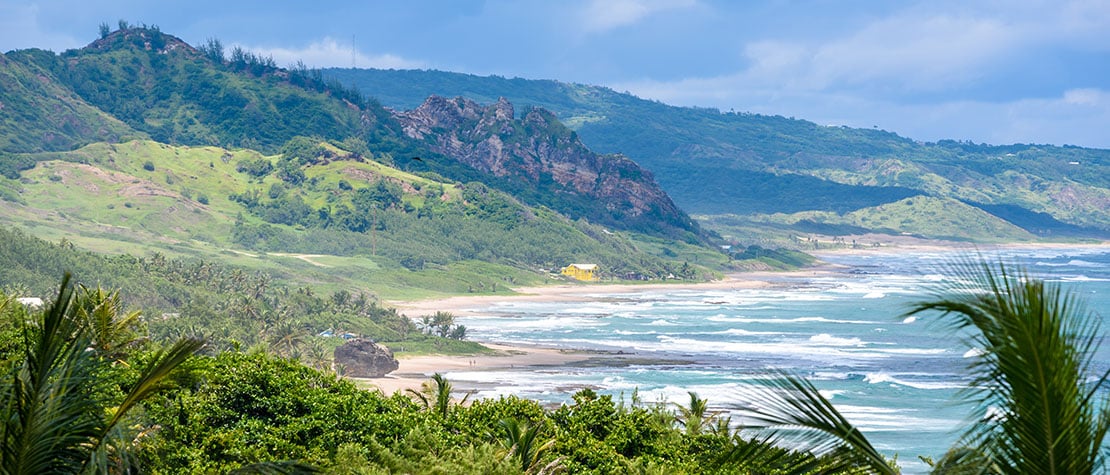 East Coast
Escape it all on Barbados' east coast where a new world opens up with laid-back vibes, local vacationers and uncrowded beaches. The rough surf and limestone cliffs make it a no-swim zone but this coast is sure to capture your heart, nonetheless. Head to Bathsheba for a quaint fishing town with plenty of beachfront accommodations, restaurants and rum. It's also a surfer's haven, famous for the "Soup Bowl" break and the Annual Reef Bowl Surfing Competition. When you're not watching the surfers from the safety of the sand, get some time in the water at the Bathsheba Pools where you can enjoy a dip in calm tidal pools with a drink in hand. When you're ready to explore more inland, visit Andromeda Botanic Gardens or Hunte's Gardens for a calm outing amongst tropical plant life in beautiful gardens. Further north, you'll find St. Nicholas Abbey, one of the most popular attractions in Barbados. On your visit, you can tour a 350-year-old plantation—complete with The Great House—on 400 acres of sugar-cane fields and forest, along with a "Rum Experience Tour" on Barbados Rum.
While the East Coast doesn't have extensive accommodation options, the few options it does have seek to impress, like Barbados' first hotel The Crane Residential Resort and the historic Atlantis Hotel. For boutique lodgings, ECO Lifestyle & Lodge and Santosha Barbados put you right on the beach with cozy rooms and an intimate atmosphere. For breathtaking views and the retired East Point Lighthouse, drive to Ragged Point, the island's easternmost point. As far as dining, the East Coast has some of Barbados' best restaurants. Make dinner reservations at Round House if you want to dine on Caribbean cuisine overlooking the Soup Bowl or stop in Sand Dunes for delicious Bajan cuisine in a casual atmosphere.