Jamaica Beaches
Explore this living canvas of color and sound with spicy jerk chicken, reggae tunes and over-the-top beaches backed by lush jungle. From the land that gave us Bob Marley and the fastest man on earth, we present to you the destination for your next beach vacation: Jamaica.
---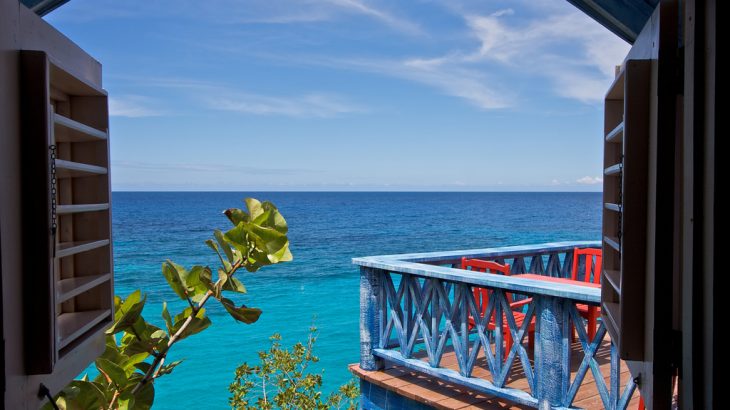 Planning Your Beach Vacation to Jamaica
Known by Columbus as "the fairest isle that eyes ever beheld" Jamaica has genial locals and enviable weather year-round, with November through mid-December temperatures ideal for a beach vacation. Travel here requires a $22 USD departure tax, and it's worth it. Fly in via one of the three international airports and take in the sight of tropical fruits and tangy Caribbean meals at beachside cabanas and roadshacks—with a Bob Marley tune floating through the air, no less. If you decide to rent a car, factor in that they drive on the left side of the road. Many people only know Jamaica for the reggae king himself, but this Caribbean jewel offers much more, including bustling downtowns in Kingston and Montego Bay. Some of the world's finest coffee comes from the Blue Mountains—which are a popular cycling destination—waterfalls like YS and Dunn's River are accessible from every major town and forget ziplining, Jamaica has a bobsled through the jungle.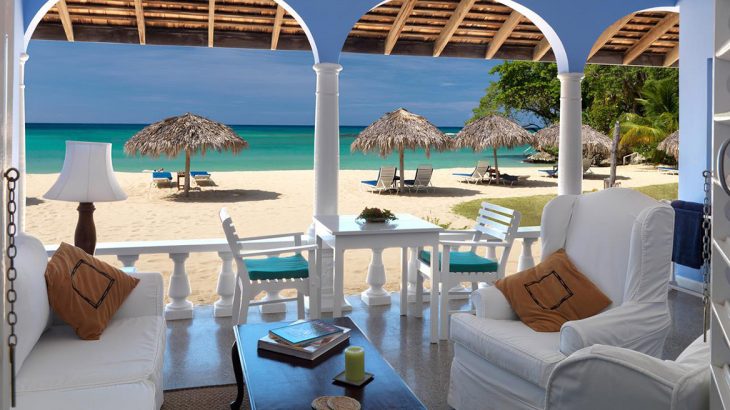 Where to Stay in Jamaica
Jamaica's main tourist hubs, Kingston, Negril, Montego Bay and Ocho Rios, have unparalleled spreads of beach hotels offering luxury in paradise with convenience to all the island's special gems.
Montego Bay
Affectionately called "MoBay," Montego Bay sits on the northwest coast of Jamaica with a lively downtown area, exciting foodie scene and ample beach resorts to choose from. With Sangster International Airport being the largest on the island, and a cruise port in town, Montego Bay is a hub of tourism. Visitors flock to Doctor's Cave Beach for white sand, turquoise water and floating dive platforms. Guided tours down Martha Brae River on a bamboo raft or tubing down Great River offer fun for all ages. And certified divers will love exploring Airport Reef and Widowmaker's Cave—just two of Jamaica's many impressive dive sites. The reputable Half Moon resort draws visitors back to MoBay year after year—with gourmet dining, a full Equestrian Centre and a signature golf course.
Ocho Rios
Though bustling year-round, Ocho Rios remains the sleepier of Jamaica's main tourist destinations. This little town was a fishing village until the 1960s but is now known for some of Jamaica's main attractions like Irie Blue hole, the unique and self-regenerating Dunn's River Falls and the jurassic-like drive through Fern Gully. Those looking for exhilaration will love the bobsled at Mystic Mountain—it zips you right through the jungle. Just east of Ocho Rios, James Bond hangout GoldenEye Hotel offers accommodations right on the beach.
Negril
Home to famous Seven Mile Beach, Negril is lined with beautiful black cliffs and is especially popular with honeymooners and couples. Here you'll get the laid-back Jamaican vibes you imagine on a beach vacation to Jamaica—like hearing reggae everywhere you go. Luxurious all-inclusive resorts line the beach and an astonishing sunset is always in view as buildings have height restrictions here. Rick's Cafe is somewhat of an icon—in addition to serving delicious meals, the restaurant is set on cliffs perfect for cliff diving between bites. Off the coast, the Throne Room and Deep Plane dive sites attract divemasters and advanced divers looking for a challenge. On land, YS and Mayfield Falls are only a short drive away.
Kingston
Jamaica's lively capital tends to be more popular with business people than tourists, but that doesn't mean it doesn't have vacation-worthy draws. The Bob Marley Museum is here, along with quick access to the lush Blue Mountains. You'll find an amazing music and nightlife scene here, as well as delicious eats that go beyond jerk chicken. Surprisingly enough, Kingston is a hotspot for surfers, drawing worldwide attention to beaches like the Ranch, Makka, Copa and Lighthouse. Due to it being less touristy, it's best to stay extra vigilant while exploring this area.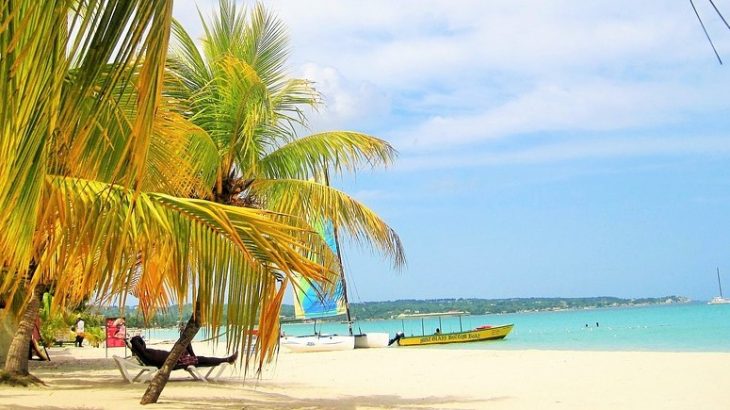 Jamaica's Best Beaches
With tourism being Jamaica's main economic driver, it's no wonder the island is outfitted with the finest beach resorts and accessible natural wonders—plus one of the highest numbers of rum bars per square mile. Seven Mile Beach epitomizes "tropical paradise" in the best sense, with white sand lined with palm trees and luxury resorts on one side, while the other side sparkles turquoise in the sun.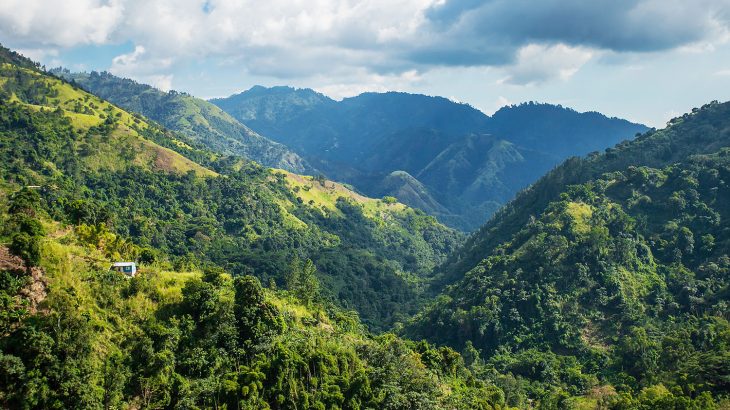 Nature in Jamaica
Once you've basked in the sun on a luxury resort beach and indulged at the spa, you'll carry the positive vibrations you get here—and maybe a bottle of rum—all the way home. Jamaica is buzzing with life, with 200 species of exotic orchids and even more nature thriving both above and below the water. Dive below for some of the best reef sites in the world or trek through dense greenery where waterfalls, rushing rivers and mountain bike trails thrill.