Cozumel Beaches
This popular cruise port attracts tourists by the boatload, but stray from the piers, and this island reveals wild jungles, deserted beaches, Mayan ruins and hypnotic coral reefs. Cozumel has a surprise waiting around every corner, from hole-in-the-wall restaurants serving authentic Mexican food to the hospitable locals. It's time to explore the real Cozumel.
---
Mexico's largest Caribbean island sits just a 45 minute ferry ride from the mainland, and has it all, from wild jungles, vivid culture, world-renowned diving and believe it or not, deserted beaches. March through June is the best time to visit and renting a car or scooter gives you the freedom to explore the whole island. The tourism area centered around the cruise port has shopping of all kinds, boats for hire right off the dock, restaurants, bars and one of the most common tourist attractions, Chankanaab Beach Adventure Park, just a 10-minute drive away.
San Miguel, the main downtown area, is walking distance from the port and offers a more authentic Mexican experience the further you venture from the main square. The second-largest barrier reef sits just off Cozumel's white-sand shores, offering unbelievable snorkeling and diving, or you can simply enjoy the crystal clear surf from one of the beautiful beaches like Playa Palancar or Playa Uvas. This island isn't just for cruise goers though—there's a number of beach resorts around the island that make this a perfect base for soaking up the sun and exploring the Mayan ruins, deserted beaches and less popular dive spots. Whether you want to pick up souvenirs, swim with stingrays or unwind in a luxurious beach resort, Cozumel is for you.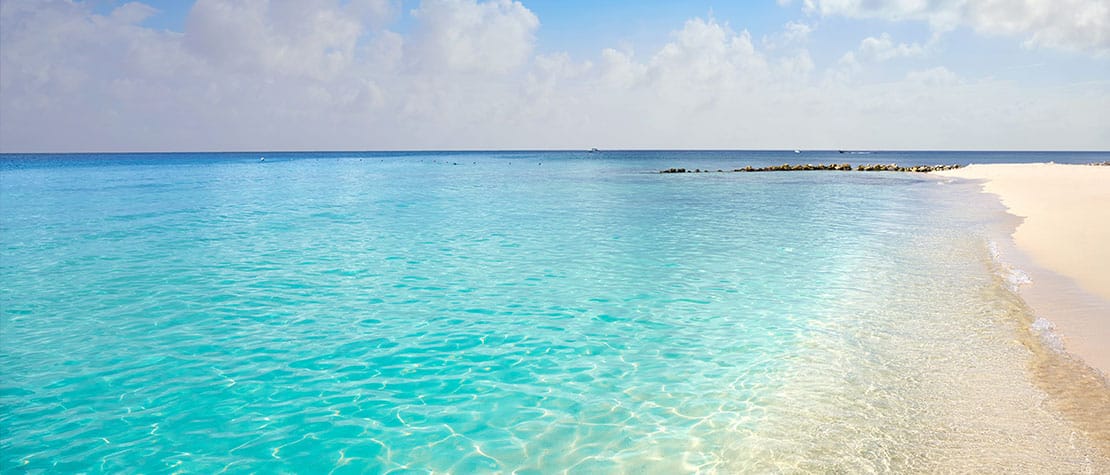 Cozumel Beaches
No matter what you're looking for, Cozumel has a beach just for you. Families will find everything they need at Playa Palancar, Paradise Beach and Playa Mia Grand Beach Park as each has ample amenities, unlimited-visibility water and kayaking, snorkeling, parasailing, diving and more. Those looking to get to know the locals will love Stingray Beach, where you can swim with stingrays at the water's edge, dine on delicious Mexican food, stand up paddleboard and more.
Cozumel's east coast has fewer beaches with safe swimming conditions but Playa Bonita and Playa Chen Rio both make an exception. Be sure to bring all your own provisions when enjoying these fair sands, as there aren't amenities like beaches closer to town except a restaurant at Playa Chen Rio. Playa Corona and Playa Uvas offer beach loungers, snorkeling and clear-bottom kayaking on the west coast and both are ideal for kicking back with a Corona.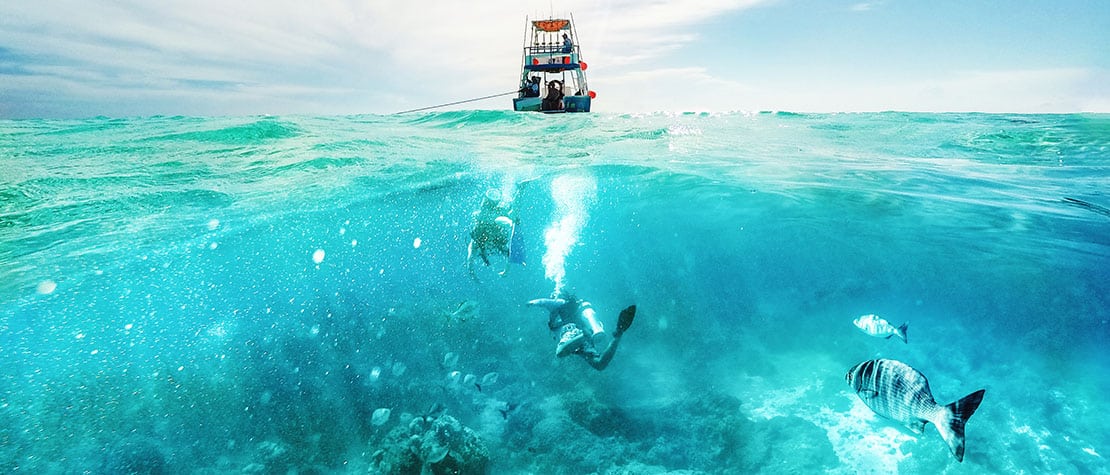 Where to Stay in Cozumel
Beach resorts line Cozumel's west coast. The island's laid-back Caribbean vibe creates a carefree vacation atmosphere for scuba divers, snorkelers and beach lovers. Whether you're looking for budget, all-inclusive, family-friendly or adults-only accommodations, there's a resort for you. For luxury, Cozumel Palace is known as the island's most luxurious resort, and for adults-only, Secrets Aura Cozumel sits 25 minutes from town, giving adults the quiet setting they deserve.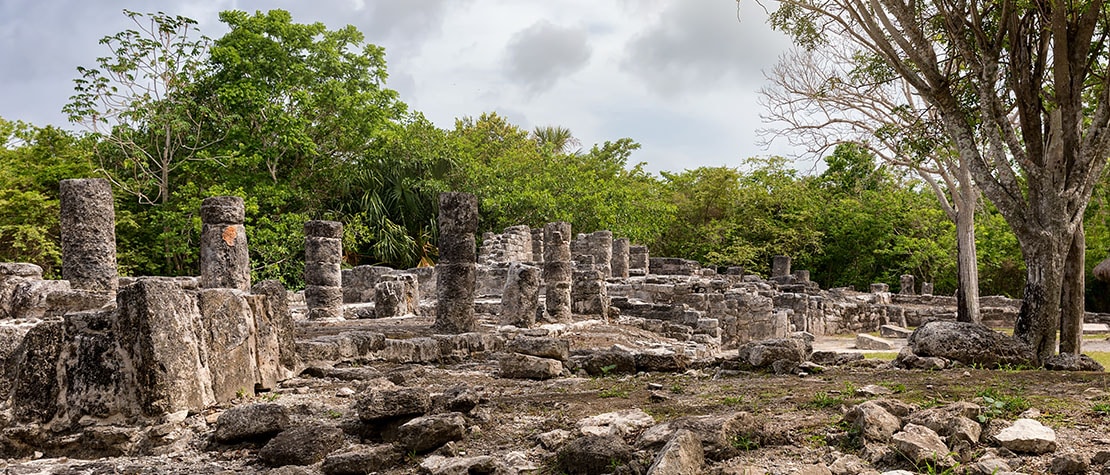 Active Adventures in Cozumel
For such a small island, Cozumel has a wide variety of activities, from diving to exploring ancient ruins. With the Mesoamerican Barrier Reef just off shore, there are numerous diving and snorkeling spots. Chankanaab Beach Adventure Park offers beautiful snorkeling right off shore, along with beach chairs, hammocks and a spa. In addition, El Cielo, the Money Bar, Palancar Reef and Hotel Cozumel & Resort offer snorkeling right offshore. More experienced divers can book a tour to Santa Rosa Wall for a thrilling drift dive.
The island is also home to two Mayan ruins that are definitely worth visiting, the San Gervasio ruins and El Castillo Real ruins. When it comes to nightlife in Cozumel, think island vibes. It doesn't compare to Cancun or Playa del Carmen, but there's a Senor Frogs, Hooters and numerous laid-back bars for grabbing a cocktail and catching the sunset.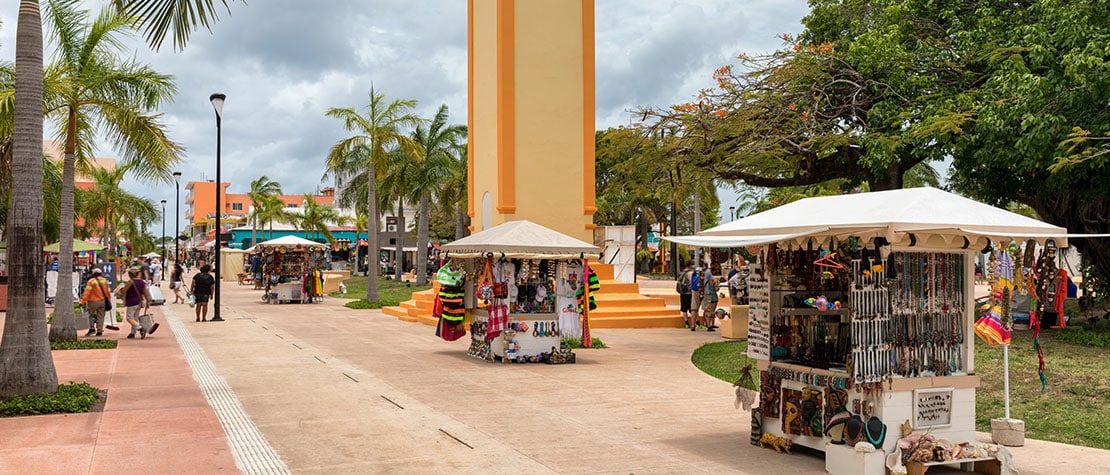 Shopping in Cozumel
Cozumel has some of the best shopping in Mexico as San Miguel is a duty-free zone and there are souvenirs, local crafts, textiles and more up for purchase. It's important to always barter when shopping in Cozumel (unless you're right next to the cruise ships where haggling is unlikely to work), and generally the further away you are from the waterfront, the better the prices. While both USD and pesos are accepted, you're likely to get a better deal paying in pesos. You'll find handcrafted gifts in the backstreets of downtown and flea markets, and plenty of places to buy typical tourist items, as well as local vanilla, chocolate and Talavera pottery. Beautiful hammocks for sale line the streets and you'll find no shortage of silver and jewelry (well below U.S. prices).