Los Cabos Beaches
Two cities on the southern tip of Mexico's Baja California Peninsula combine to make charming Los Cabos. With iconic beaches framed by world-famous rock formations, Los Cabos consists of Cabo San Lucas, a metropolitan harbor resort city, and San Jose del Cabo, a sleepy colonial town, both connected by a 20-mile strip of sparkling high-rises and golf courses aptly named the Resort Corridor. From sport fishing to whale watching, this is the perfect blend of magical marine life, authentic culture and luxury lifestyle.
---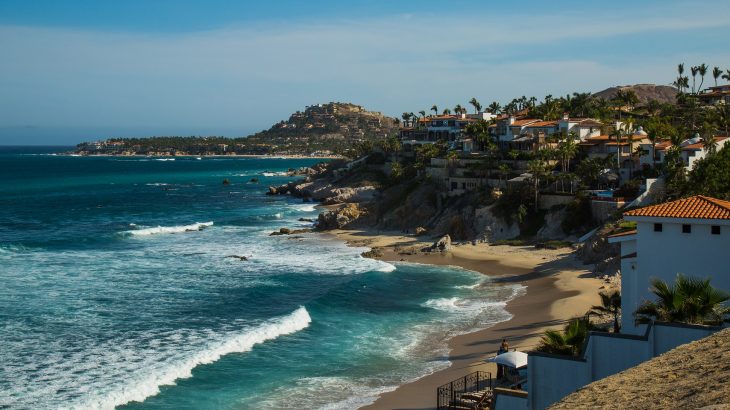 It's the stunning backdrop that separates Los Cabos from its other Mexican counterparts. Located where the Gulf of California meets the Pacific, it's an idyllic scene of azul waters, mountainous cliffs and coves. You'll find everything here from vibrant underwater sealife to all-night parties and celebrity frequented hotels and resorts.
Located just 1,000 miles south of San Diego, Los Cabos is an easy flight for Americans from the West Coast. The Los Cabos International Airport (SJD) is a short eight miles from the popular municipalities and serves approximately 250 flights to the U.S. each week.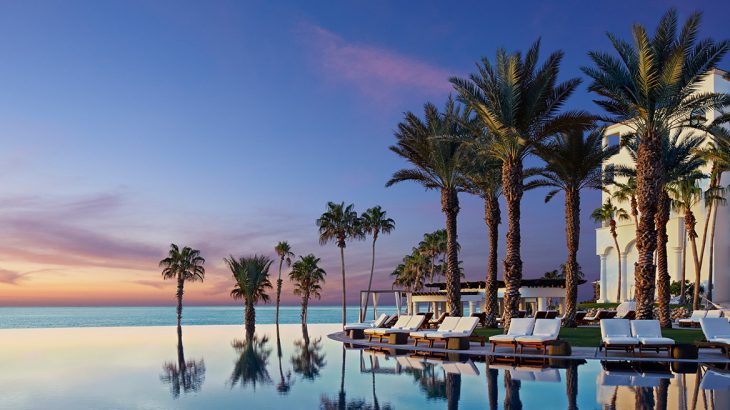 Where to Go in Los Cabos
Cabo San Lucas
Fishing village turned metropolitan marina and entertainment district, Cabo San Lucas is a hub of modern day attractions. Here you'll find everything from bustling restaurants, upscale shopping and lively nightlife. Golden beaches attract most during the day, especially overlooking "El Arco," a world-famous, arch-shaped rock formation that juts out of the ocean.
San Jose del Cabo
San Jose del Cabo, located just a short distance from La Paz, the state capital of Baja California Sur, is a much more traditional area. It is largely unchanged, with its colonial architecture, cobblestone streets and adobe houses. Centered around a main square and the Mission of San Jose del Cabo Church, locals and visitors alike gather here for authentic Mexican meals and gallery shopping. You won't find any chains or large brand names here, rather quaint and traditional shops, locally-owned restaurants and handmade, crafted goods.
The Resort Corridor
This 20-mile strip of beach hotels, resorts and golf courses runs along the coast and connects Cabo San Lucas to San Jose del Cabo. Check in to a hotel in this area for easy access to the best beaches, along with a short trip to either of the centers.
Weather in Los Cabos
The climate in Los Cabos is tropical. July is the hottest time to visit with an average temperature of 87 degrees, while January is notoriously cooler at a moderate 66 degrees. It's typical to see more rain during the summer months, hence high season being October to May.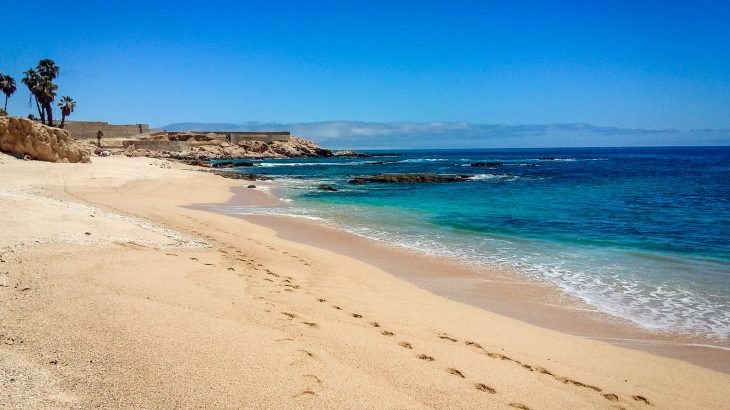 Beaches in Los Cabos
If you're on a quest for golden sand beaches, a heavenly backdrop and crashing waves, look no further than Los Cabos. While the beaches on the Pacific side are not recommended for swimming, the beaches of Cabo San Lucas on the bayside, like popular Medano Beach, pose a more worry-free option, especially for families. For the ultimate seclusion and romantic setting, hop aboard a short boat ride to Lover's Beach. Located near Land's End, you'll easily spot the famed "El Arco" rock formations. Someone had a sense of humor too, because right across from Lover's Beach, you'll find Divorce Beach, a not-so-swimmable shore. Additional beaches include Chileno Beach, Solmar Beach, Sunset Beach and Las Playitas.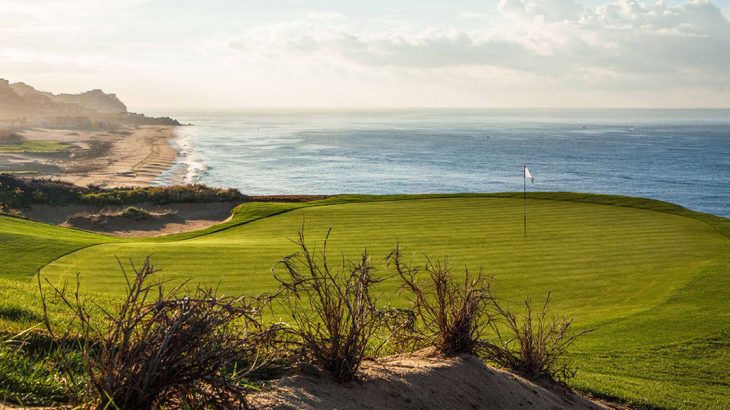 Things to Do in Los Cabos
World-class fishing awaits at the Marlin Fishing Capital of the World. Anglers flock to the offshore waters to battle with the billfish. Hire a fishing charter for a day at sea or cast your line at a tournament, including Bisbee Black & Blue, where the purse is a casual few million dollars. For the landlubbers in your crew, get familiar with the local crafts at shops. You'll find everything from souvenirs, handwoven scarves and blankets to traditional talavera tiles in Cabo San Lucas. Along the Tourist Corridor, you'll find more upmarket boutiques catering to resort guests. Golfers will also find paradise here. Hit the greens at award-winning courses including Palmilla Golf Club, the first Jack Nicklaus signature golf design in Latin America.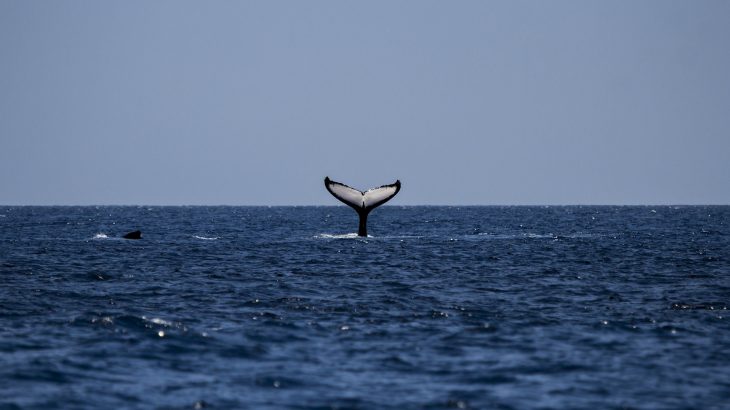 Whale Watching & Marine Life in Los Cabos
Jacques Cousteau famously called the Sea of Cortez "The World's Aquarium" for good reason. Los Cabos is a magical place for marine life. Here, you may encounter everything from schools of colorful, vibrant fish swarming in coves and a protected reef, to playful sea lions and migrating whales. A main attraction, the best time to catch a glimpse of the whales is from December through April, when they migrate along the Pacific Coast. Another natural underwater phenomenon are the "sandfalls." Take an excursion to see the underwater avalanches that take place as sand barrels down canyons 90 feet beneath the surface. SCUBA certified? Head to Cabo Pulmo Parque Nacional to dive the protected reefs on the East Cape, where 70 degree water promotes optimal coral growth and dive spots reach depths of 70 feet. Don't worry, snorkelers can also take in the underwater beauty.