June 20 @ 6:30-7:15 PM
Lido Beach, Sarasota, FL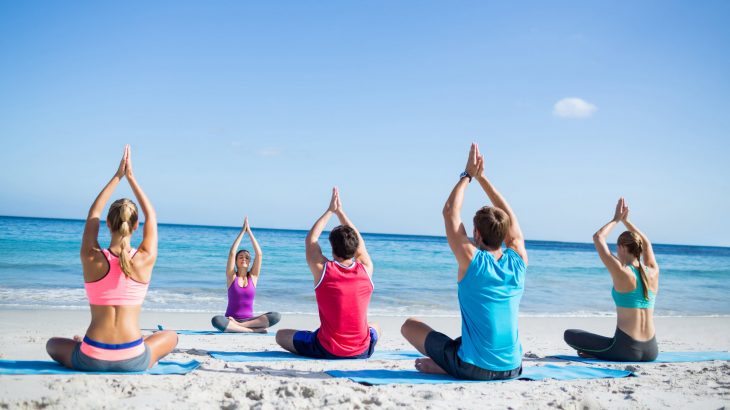 International Day of Yoga
The International Day of Yoga or "Yoga Day" takes place every year on June 21 to recognize the incredible mental, physical and spiritual benefits of yoga. The United Nations General Assembly declared June 21 Internationa Day of Yoga back in 2015 and every year since, yoga practitioners gather on June 21, the longest day of the year, in observance. The theme for this year's yoga day is "Climate Action".
Event Details
The International Day of Yoga takes place on June 21, but we are offering a free yoga class in observance of the holiday the evening before on Thursday, June 20, 2019. This class is both accessible for complete beginners and enjoyable for more seasoned practitioners.
Start: June 20, 2019 at 6:30 PM
End: June 20, 2019 at 7:15 PM
What to Wear/Bring: Wear comfortable clothes you would wear to exercise and bring a large towel or yoga mat you don't mind getting sandy.
Where: On Lido Beach to the right of the main parking lot. Park in the main parking lot (the one with the Lido Beach Pavilion) and walk out the right exit onto the beach and continue down the beach until you see us. Please arrive 15 minutes early.
400 Benjamin Franklin Dr., Sarasota, FL 34236, United States
Register for the Event
To register for the event, email your name and the phrase "Yoga Day" to [email protected].
Beach Cleanup Contact Information
Event Contact: Tara Caguiat
Event Email: [email protected]